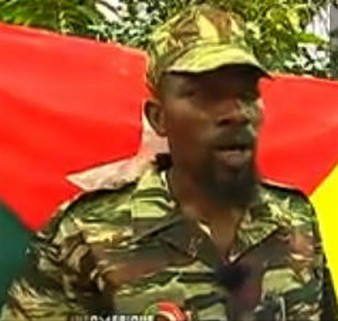 Analysis By Essa Bokarr Sey.heck points cannot stop human intelligence Yahya Jammeh! UN Security Council, ECOWAS and African Union have offered you all you need but you are scared of what you know but they are yet to know about you. Diplomacy is indeed the best bet we reserve in our minds and hearts when conflicts start but is it always a ready-made solution?
Chairman Mao has some words for those dwelling in wishful thinking during crisis!
Quote: "When you point a finger at the moon to indicate the moon, instead of looking at the moon,the stupid ones look at your finger."
― Mao Tse-tung
Quote: "Historical experience is written in iron and blood."
― Mao Tse-tung, On Guerrilla Warfare
Quote: "…this protracted war will pass through three stages. The first stage covers the period of the enemy's strategic offensive and our strategic defensive. The second stage will be the period of the enemy's strategic consolidation and our preparation for the counter-offensive. The third stage will be the period of our strategic counter-offensive and the enemy's strategic retreat."
― Mao Tse-tung.
Quote: "There are some militarists who say: 'We are not interested in politics but only in the profession of arms.' It is vital that these simple-minded militarists be made to realize the relationship that exists between politics and military affairs. Military action is a method used to attain a political goal. While military affairs and political affairs are not identical, it is impossible to isolate one from the other." – Mao Zedong, Yu Chi Chan"
― Mao Tse-tung.
Quote: "Politics is war without blood, while war is politics with blood."
― Mao Tse-tung